Utopia Homelands School – Ampernem Ingkerrenh Aylelheyel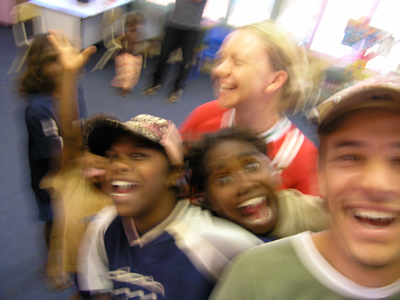 Ampernem Ingkerrenh Aylelheyel means "all the children singing together" in the local language of Alyawarra.  The Utopia Homelands School CD was recorded in 2006 and like the Ti Tree CD was released at the school Christmas party. With every child's family receiving their own copy, these songs provide long-term enjoyment and a real sense of achievement and ownership for Utopia kids.
Utopia School has also released a song-book with each of these songs transcribed with the notation and chords.
Utopia workshops were facilitated for years by Matt Hill and Kelly Staines, who built long lasting relationships with kids and community that are at the heart of all these great songs.
Enjoy the selected tracks from the album by clicking on the playlist to the right.